The Invisible Pain that Became Visible to Me
Date posted
September 29, 2023
I was 15 year old when I was diagnosed with Endometriosis. And after a period of misdiagnosis, I was finally able to receive the care I needed. That care included surgery, which was successful, and I was relieved. However, no one could prepare me for the invisible pain that I experienced and still experience during months where my birth control works against me. It can be very painful, but like I mentioned before, it is an invisible pain to the eye. And many women, like myself, experience this pain. Yet few understand that there can be relief outside of medication. This relief comes in the form of a pelvic health physical therapist. This is the reason why I want to dive into more knowledge about pelvic health, understand all aspects of it and specifically how it may assist this particular patient population. Not only for my own benefit but the benefit of my sisters who experience the same pain and others like us. My vision for the future in pelvic health is to bring awareness to this invisible pain to ensure young girls are screened appropriately and not written off as having a "bad case of the cramps" and to treat and care for all individuals who suffer with this condition. No longer will we as a collective dread the coming of our period, the beginning of our pain that makes us avoid quick movements to manage the affliction and only find relief through medication and/or being curled up in a ball. I want them to understand that I understand exactly what they are going through and I can assist them in not just learning to live with the pain, but thrive in the midst of it.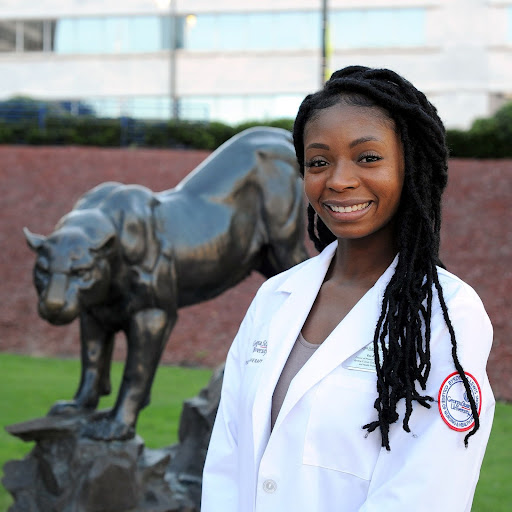 Author: Ese Ataga, SPT, 2023 NABPT + APTA Pelvic Health IDEA Scholarship Recipient
Author Bio: My name is Ese Ataga, I am currently a third-year student at Georgia State's DPT program. I am Nigerian American and grew up in Metropolitan Atlanta. My favorite hobby consists of doing anything outdoors when it is warm weather and when it's not, then being in a warm place while watching movies.