An Interdisciplinary Approach to Chronic Pelvic Pain (CPP)
Date posted
November 2, 2021
Chronic pelvic pain (CPP) is usually a multifactorial problem and can be caused by the complex interaction of gynecological, gastrointestinal, urological, musculoskeletal, neurological and psychosocial conditions among others. Furthermore, pain in general has been described as a biopsychosocial phenomenon in which an interaction occurs between biological factors (such as physiological or anatomical alterations), psychological factors (such as beliefs, attitudes, affectivity and illness behavior) and social factors (such as culture, social interactions or work for example).
This webinar will bring together experts in multiple specialties treating Chronic pelvic pain, in order to optimize an interdisciplinary approach with a Focus on Women's Health.
Objectives
By attending this webinar, participants will gain or learn the following:
Gynecological Approach to Women with CPP
Pelvic Floor PT Approach to Women with CPP
Physiatry Approach to Women with CPP
Biopsychosocial Approach to Women with CPP
Our Panelists
Heather Jeffcoat, PT, DPT
Susan Giglio, PT, DPT, RYT
Lori Mize, PT, DPT, Board Certified Women's Health Clinical Specialist
Carina Siracusa, PT, DPT, Board Certified Women's Health Clinical Specialist
Allyson Shrikhande, MD, CMO
Alexandra Milspaw Ph.D., M.Ed., LPC, Mindfulness/CBT
Jorge Carillo, MD
Georgine Lamvu, MD, MPH, CPE
Watch Recording
About the Presenters

Heather Jeffcoat, PT, DPT (Moderator)
Dr. Heather Jeffcoat, DPT founded Fusion Wellness & Femina Physical Therapy in 2009 and currently has 4 Los Angeles locations. She is the President of the Academy of Pelvic Health Physical Therapy. Her work and passion focuses on preconception, prenatal, postpartum, pelvic and sexual health education for all. She is the author of Sex Without Pain: A Self Treatment Guide to the Sex Life You Deserve lectures internationally on female sexual dysfunction and chronic pelvic pain, and has been featured in many online, radio and television spots including ABC, Cosmo, US News & World Report, Buzzfeed, Glamour, Women's Health, Livestrong, Prevention, Health Magazine, Popsugar, Bustle and more. When she is not working you'll find her hiking, mountain biking or snowboarding with her husband and two kids.
Allyson Shrikhande, MD, CMO
Dr. Allyson Augusta Shrikhande, a board-certified Physical Medicine and Rehabilitation specialist, is the Chair of the Medical Education Committee for the International Pelvic Pain Society. She has published peer-reviewed articles on the treatment of pelvic pain in academic journals, presented original work regarding her unique treatment protocol at multiple professional medical society meetings and is a recognized speaker at multiple medical institutions Grand Rounds and Society meetings.
Formerly affiliated with Weill Cornell, Dr. Shrikhande was part of the Weill Cornell Medical Center Women's Health Musculoskeletal Outpatient Clinic. Dr Shrikhande is the founder of Pelvic Rehabilitation Medicine, with numerous sites across the country taking care of women and men suffering from chronic pelvic pain and pelvic floor muscle dysfunction. She received her training at:
The Royal College of Surgeons, Ireland Medical School
Beth Israel Deaconess Medical Center/Harvard Medical School
NYU Langone Medical Center/RUSK Institute
Susan Giglio, PT, DPT, RYT
Dr. Susan Giglio has been practicing pelvic health physical therapy since 1990. She has been an active member of the Academy of Pelvic Health Physical Therapy (formerly Section on Women's Health) since that time serving as the state representative from Louisiana, CSM booth coordinator, nominating committee member and chair, and CAPP lab assistant coordinator. She currently serves as a CAPP OB Committee member and member of the Awards Committee. Susan is a Therapeutic Pain Specialist since 2018 and earned her tDPT in 2020.
Susan's passion for teaching has been present throughout her career. Thus, it was a natural fit for her to start working with the Obstetric committee when it first set out to write an evidenced based continuing education program in 2007. She taught the first course in 2008 and has been teaching the OB tract since that time. She has served on the committee to update the CAPP Pelvic Health courses and has been teaching those courses since 2015. She has a love for learning and sharing her knowledge and experiences with others. Susan has received the Outstanding Instructor for the OB series in 2018, the Years of Service Award in 2019 and the Elizabeth Noble Award in 2019.
Susan discovered yoga in 2010 and recognized that mind body medicine was a missing piece in western societies. She got her yoga teacher certificate in 2011 and uses her yoga practice extensively in her physical therapy practice. She loves to share yoga with anyone and everyone and truly believes that yoga and mindful movement practices are the key to physical and emotional health and wellness. She and Laurie VanCott, MSPT have developed a CEU program entitled "Yoga and Meditation for Pelvic Health" which is sponsored by the Academy. Dr. Giglio will be focusing on presenting about the pelvic health physical therapy approach to women with chronic pelvic pain (CPP).
Jorge Carillo, MD
Dr. Carrillo obtained his M.D. degree from the Pontificia Universidad Javeriana, in Bogotá-Colombia. Then he completed his OBGYN residency at Rochester General Hospital in Rochester, NY. After this completed a Fellowship in Minimally Invasive Gynecologic Surgery (FMIGS) through the American Association of Gynecologic Laparoscopists (AAGL) and the Society of Reproductive Surgeons (SRS) at the University of Rochester School of Medicine and Dentistry in 2014. This Fellowship had an emphasis in assessing and managing patients with chronic pelvic pain conditions. He then joined the University of Rochester as Assistant Professor and as a provider for their Center for Chronic Pelvic Pain and Vulvar Disorders. He subsequently completed a Dean's Teaching Fellowship, a 2-year training program on adult learning and medical education.
In 2017 he joined the Orlando VA Healthcare System as a chronic pelvic pain specialist and minimally invasive gynecologic surgeon and is an Associate Professor of Obstetrics and Gynecology for the University of Central Florida College of Medicine, serves as one of the Orlando VA FMIGS faculty and is the Site Director for the UCF/HCA consortium OBGYN Residency Program.
Currently is completing his second year of a Master's for the Health Professions Education at the University of Maastricht, from the Netherlands. Dr Carrillo is one of the Board of Directors, and serves as the 2021-2022 Secretary of the Executive Board for the International Pelvic Pain Society, is the former Clinical Foundations Course Chair and currently is the Associate Scientific Program Director for IPPS Annual Scientific Meeting.
His special interests are in chronic pelvic pain, pudendal neuralgia, abdomino pelvic neuralgias and neuropathies, endometriosis, minimally invasive procedures and techniques, abdomino pelvic anatomy, adult learning, healthcare professions education, curriculum development, simulation in laparoscopic skills and the self-determination theory.
Lori Mize, PT, DPT, Board Certified Women's Health Clinical Specialist
Lora "Lori" Mize is a board certified specialist in women's health physical therapy and graduated with her Doctorate in Physical Therapy in 2004 from the University of Central Arkansas. She worked as a full-time clinician, devoted to women's health and pelvic rehabilitation for 11 years and is now working primarily in academia as a Clinical Instructor of Physical Therapy in the University of Central Arkansas's Department of Physical Therapy. Lori has multiple peer-reviewed international and national presentations in the area of pelvic health. She has been an instructor for the American Physical Therapy Association's (APTA) Academy of Pelvic Health, teaching in the area of pelvic health for over a decade and has served on the Board of Directors as Vice-President and as the Director of Education. She serves on the Academy's CAPP-Pelvic Committee where she authors and reviews course materials for the pelvic health series. In addition, she serves on the International Education Committee for the Academy and has been involved in education and pelvic health professional advocacy throughout the world as a presenter and instructor.
Georgine Lamvu, MD,MPH, CPE
Dr. Lamvu received her undergraduate and medical degrees (MD) from Duke University and completed her residency in Obstetrics and Gynecology at the University of North Carolina (UNC) at Chapel Hill. Additionally, she received her Master of Public Health (MPH) in Epidemiology and completed a fellowship in Advanced Laparoscopy and Pelvic Pain at UNC in 2003. She is currently a Gynecologic Surgeon, and a Pelvic Pain Specialist who maintains an active educational role as a Professor in Obstetrics and Gynecology at the University of Central Florida and Director of the Fellowship in Advanced Minimally Invasive Surgery at the Orlando VA Medical Center. Her research and publications encompass a variety of study designs including randomized clinical trials focusing on vulvodynia, chronic pelvic pain, post-operative pain and other surgical outcomes in women living with chronic pain. She also serves as Chair of the Board for the International Pelvic Pain Society.
Dr. Lamvu's dedication to service, teaching, and excellent patient care has been honored with several awards including the Blue Ribbon Award for Excellence in Customer Service and Patient Care from the VA for two consecutive years. She received a Faculty Teaching Award, as well as a Best Research Poster Award by the International Pelvic Pain Society. In her role as an educator, she has mentored dozens of medical students, residents, and fellows in research methodology and career development. She has more than 50 peer-reviewed publications on various topics related to pelvic pain, and over 50 national and international poster, abstract, and video presentations. Dr. Lamvu will be focusing on presenting about the gynecological approach to women with chronic pelvic pain (CPP).
Carina Siracusa, PT, DPT, Board Certified Women's Health Clinical Specialist
Dr. Carina Siracusa practices with Ohio Health in Columbus, Ohio where she is a pelvic floor therapist and the program coordinator for the oncology rehabilitation team. She also works closely with the OhioHealth Neuroscience tower where she heads up the wheelchair clinic as well as the neuroincontinence program. She served as the CAPP Pelvic Committee Chair from 2011-2015. She has been teaching for the Section on Women's Health for over 5 years. Last year she authored and taught the "Pediatric pelvic floor: Birth to 18 years". Dr. Siracusa will be focusing on presenting about the pelvic health physical therapy approach to women with chronic pelvic pain (CPP).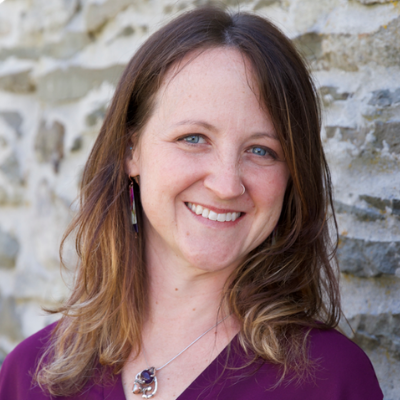 Alexandra Milspaw, PhD, M.Ed., LPC, Mindfulness/CBT
Dr. Alexandra Milspaw is a licensed professional counselor in Pennsylvania, an AASECT-Certified Sex Therapist, and is certified in consulting hypnosos, Neuro-Linguistic Programming, and Mindfulness-Based Stress Reduction. Dr. Milspaw serves on the board of the International Pelvic Pain Society, and has been on the faculty of their Clinical Foundations Training Course since 2018. Dr. Milspaw specializes in post-traumatic stress disorder and chronic pain and illness. Her life's work and passion is aimed towards bridging the gap between the medical and psychological worlds, hoping to improve the efficiency and effectiveness in improving the lives of both patient and practitioner.
About the International Pelvic Pain Society
Established in 1996, the International Pelvic Pain Society (IPPS) is a non-profit professional association composed of gynecologists, urologists, gastroenterologists, PM&R physicians, physical and occupational therapists, psychologists, social workers and other health professionals committed to a biopsychosocial and interdisciplinary approach to the treatment of conditions associated with chronic pelvic pain. Today, IPPS serves as a forum for professional and public education committed to promoting education about interdisciplinary approaches to the evaluation and treatment of health conditions associated with chronic pelvic pain, supporting individuals living with chronic pelvic pain by improving access to care, and supporting physical and emotional well-being and raising public awareness through education, outreach and engagement and improve the lives of patients worldwide.
Follow IPPS