Promote Your Practice on PT Locator™ Help Providers & Patients Find You
Date posted
August 16, 2023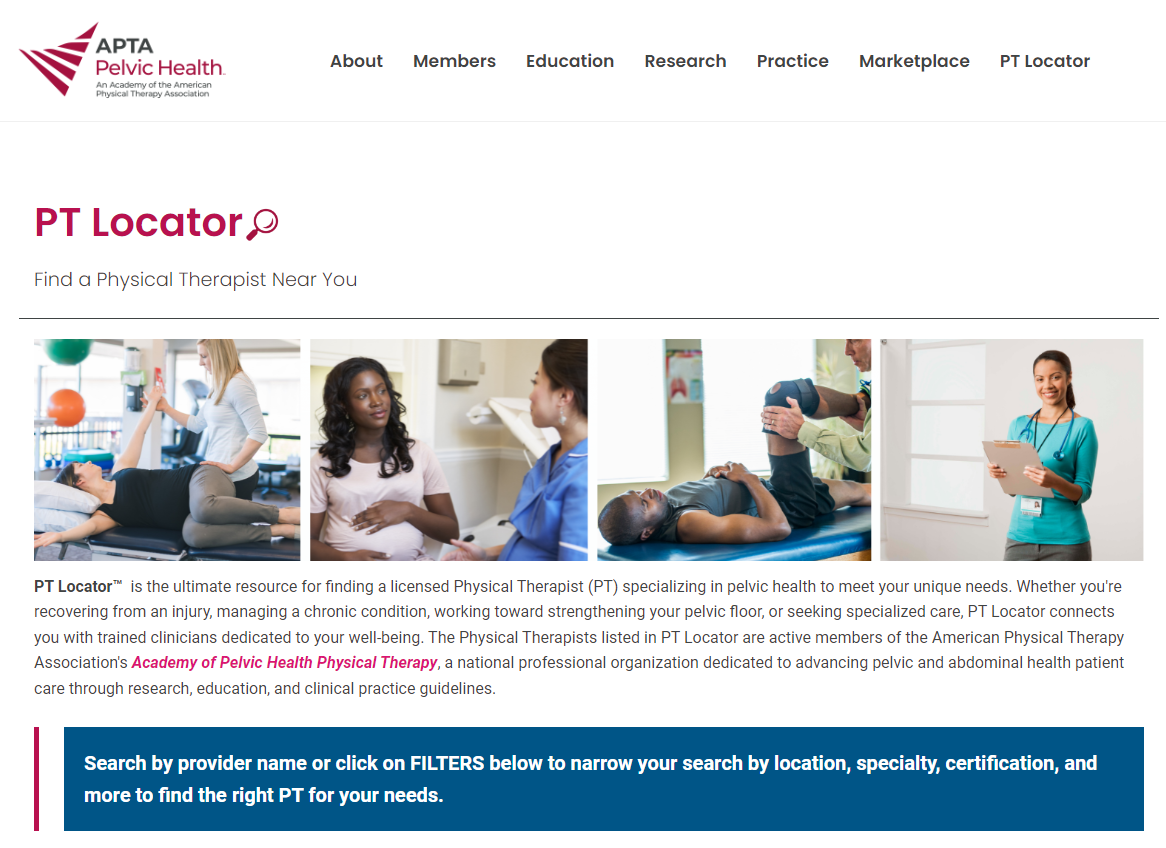 PT Locator™ is the ultimate resource for other healthcare providers and members of the public find a licensed Physical Therapist (PT) / Physiotherapist who specializes in pelvic and abdominal health physical therapy. Whether a person is recovering from an injury, managing a chronic condition, working toward strengthening their pelvic floor, or seeking specialized care, PT Locator enables other healthcare providers to refer their patients to licensed, trained PTs and enables members of the public to find PTs in geographic proximity to them. The Physical Therapists listed in PT Locator are active members of the American Physical Therapy Association's Academy of Pelvic Health Physical Therapy, a national professional organization dedicated to advancing pelvic and abdominal health patient care through research, education, and clinical practice guidelines. If you are PT and wish to be listed in PT Locator, consider joining our membership to unlock this member benefit!
Step-by-Step Guide
Login to your Member Account
Click on Profile
Enter Shipping Address (please note that we are using your Shipping Address as your PT Locator practice address)
Enter all other fields pertaining to PT Locator
Click on "Save"
Visit PT Locator to make sure your listing information appears correctly
Become a Member to Access Benefit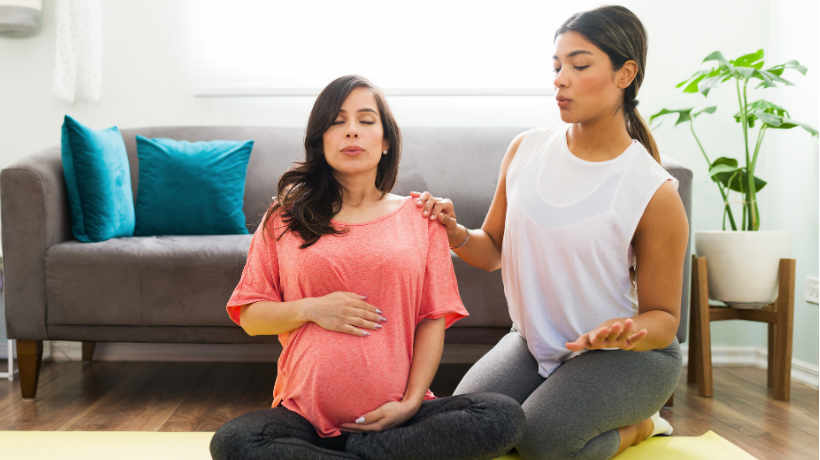 Thank You to Our 2023 Fall Symposium Sponsor, Current Medical Technologies!