[Free Webinar] Interactive Yoga for the Pelvic Floor
Free Webinar
---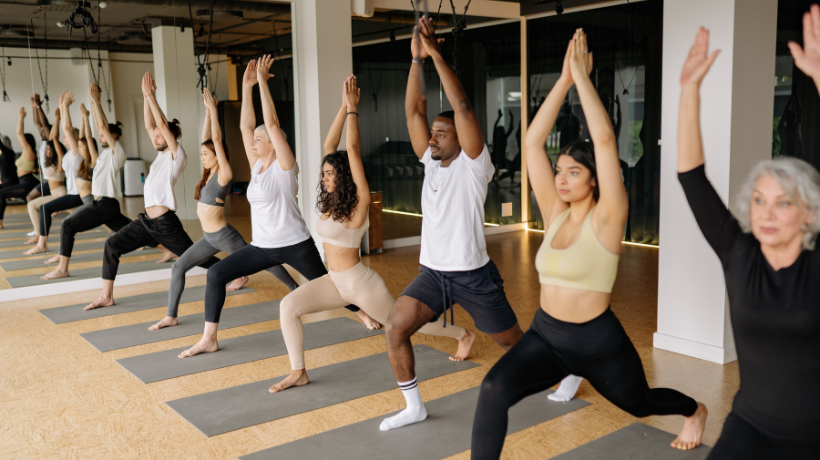 Hosted by the Early-Professional Special Interest Group (EPSIG)
Yoga is well known to help with overall strength, flexibility, balance, muscle tone, and general relaxation. Many practitioners initially assume pelvic floor weakness per the patient's subjective report, however the pelvic region is much more complex than one single diagnosis. We often overlook the tension that is held within our pelvis. Yoga is a wonderful tool for strengthening, however in this webinar we will be discussing how yoga can be used as a tool and treatment to lengthen the PFM in order to decrease tension, pelvic pain, gut health, anxiety and stress and to RELAX the pelvic floor. This webinar will teach, and demonstrate, how yoga should be recognized as a fundamental tool and treatment for pelvic health and the pelvic floor.
Attendees will learn:
Proper diaphragmatic breathing along with its benefits for the pelvic floor and aiding digestion
How certain yoga poses can help to manage constipation, gas, digestion, and bowel/bladder health
Overall anxiety and stress management
Circulation and prolapse relief
Pelvic pain conditions and poses to help relieve pain
Duration: 45-minute discussion with 15 min Q&A at the end.
Will there be a recording? Yes, A recording of this webinar will be available in our Past Webinar Recording Library within 1-3 days following the live air date. Recordings are available to members only. Not yet a member? Unlock this member benefit by joining today! Learn more about membership.
Speakers
Lesley Jones, PT, DPT
I am a Pelvic Floor Physical Therapist with over ten years of experience focusing solely on pelvic health. Originally from Canada, I received my bachelor's degree in Kinesiology and Athletic Injury Therapy from the University of Western Ontario. After moving to the United States, I obtained my master's degree in Physical Therapy from D'Youville College in Buffalo, New York. Working as a physical therapist for over 16 years, I found the need for pelvic floor physical therapy after the birth of my first child. I, myself, had pelvic floor dysfunction and was experiencing pain. After seeking out treatment and realizing the importance of pelvic health, I took the necessary courses to become a Pelvic Floor Physical Therapist. I fell in love with the subject matter and I continued to further my education by taking more courses every year to expand my knowledge, to help men and women the best I can that are silently suffering from pelvic issues. After moving to Naples FL and opening my own private practice a year ago, I've been able to help several men and women get back to their active lives without fear of symptoms returning. Areas of interest and typical patients I see are prenatal, post-partum and post-menopausal patients, incontinence of all types, pelvic organ prolapse, constipation and gut health issues, pelvic pain conditions such as endometriosis, interstitial cystitis, dyspareunia, vaginismus, vulvodynia, coccydynia, post-surgical, post radical prostatectomy, testicular pain, erectile dysfunction. Outside the office I love to stay active running, playing soccer and spending time at the beach while chasing after my two amazing kids and our French bulldog Tomas who resembles a potato.
For More Information: