Back to Products
Physical Therapy and Intimacy in the Younger Male
On-Demand Courses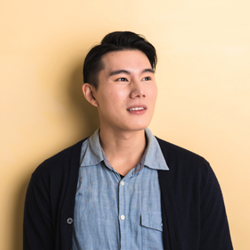 1 Contact Hour
Historically, erectile dysfunction has been a condition affecting older men whereas now we are seeing much younger men presenting with erectile and ejaculatory-related conditions that specialist male pelvic health physical therapy can help with. Male pelvic pain is a common and familiar presentation to clinicians, but a growing number of younger men are presenting with erectile issues, flaccidity issues and often low-level urinary dysfunction but in the absence of pelvic pain. This session will also explore what many of these men present with in terms of hard flaccid syndrome. Pelvic dysfunction often presents in the younger male athletic population and this session will explore how to identify whether there is a pelvic pain and/or pelvic floor component also. Nocturnal erections are a normal and healthy phenomenon, but we are now seeing patients with sleep-related painful erections which this session will also delve into. Reaching this younger population of men to help them is challenging and Gerard will also present his thoughts on this.
Learner Objectives
After completion of this session, participants will be able to:
Identify whether there is pelvic pain or pelvic floor component in male athletic pelvic dysfunction.
Explore Hard Flaccid Syndrome: An emerging area in male pelvic health physical therapy.
Manage erectile dysfunction in the younger male patient
Develop an awareness of Sleep-related painful erections: An evolving area of PT
Discuss strategies to reach into our communities to find and help these young men
About the Presenter
Gerard Greene, MSc, MCSP, MMACP, PG Cert H Ed
Gerard is a graduate of Trinity College in Dublin and an experienced Men's health physio based in the UK. He works in male pelvic pain, pelvic floor rehab post prostate surgery, hard flaccid syndrome, sleep-related painful erections, ejaculatory disorders & also pelvic floor dysfunction in sport. He has established two male pelvic health physio clinics in the UK and has experience in developing the role and service of Men's health Physiotherapy and is an experienced educator. He is also exploring the integration of focused shockwave into a male pelvic health caseload. He produced a popular Male pelvic pain webinar for the APTA Pelvic Health Academy and delivered a pre-con course at the APTA CSM 2020 conference in Denver on Male Pelvic Health with Dr Jo Millios that was attended by approx. 50 delegates. He also presented at the conference on Male pelvic pain. Gerard has delivered male pelvic health teaching for the Japanese Physiotherapy Society, South African Physiotherapy Society, and many other professional organizations. He is also an Assistant Professor of Physiotherapy role in Coventry University UK.
---