Back to Products
2023 Virtual Fall Symposium | Bronze Sponsorship
Sponsorship & Advertising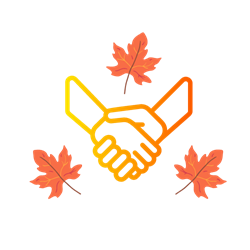 Sponsor our 4th annual, virtual Fall Symposium on September 30, 2023. This 1-day virtual event will feature speakers from various specialties and is an unparalleled opportunity for professionals in the field to come together, learn from experts, share knowledge, and network with industry peers. With the success of our previous events, we are committed to making this year's symposium even more impactful and engaging for participants. We are currently offering GOLD, SILVER, and BRONZE sponsorship packages!
PRE-APPROVAL
You must be a pre-approved sponsor/advertiser. To get pre-approved, please follow the pre-approval submission process linked above.
BRONZE SPONSORSHIP ($250; 10 available)
Best for organizations aiming to build enhanced exposure among pelvic health practitioners.
Verbal: Mention during Fall Symposium welcome address
Social: 2 social media shoutouts (logo, URL)
Email: Inclusion of banner ad in 1 newsletter sent to 16,000+ contacts (specs 200 x 600, URL)
Website: Logo image with URL on the Fall Symposium page (specs 200px H x 200p W)
Learning Center: Inclusion of logo, website URL, and a 1-page pdf handout for participants to access for up to 6 months after the symposium
---