CAPTE Call for Comments on the Revised Standards and Required Elements Draft
Date posted
September 13, 2023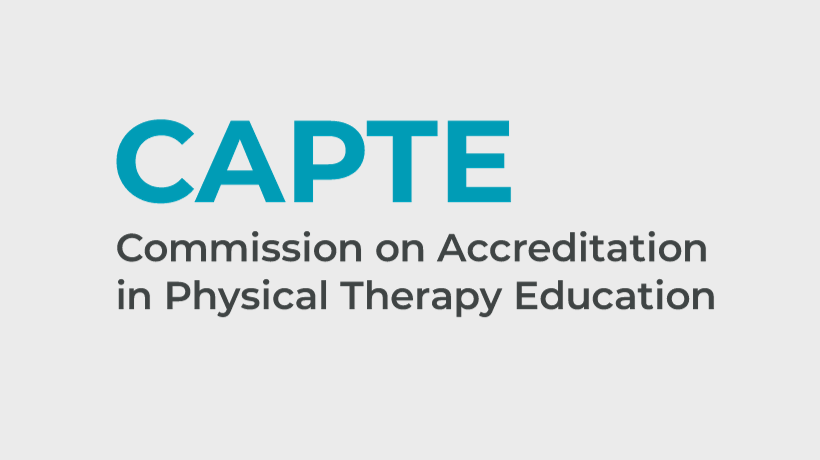 The Commission on Accreditation in Physical Therapy Education provides this opportunity for physical therapy education constituents and the public to provide feedback on the third and final draft of the Revised Standards and Required Elements. To participate, locate and review the revised draft of PT Standards and Required Elements and the revised draft of PTA Standards and Required Elements on the CAPTE Accreditation Handbook web page.
CAPTE will conduct final sessions for feedback on 10/4/23 for the physical therapist revised standards and 10/5/23 on the physical therapist assistant standards. Please note the required pass code for each respective meeting.
---
PT Virtual Listening Session
Wednesday, October 4, 2023; 12:00pm ET
Zoom meeting link: https://apta-org.zoom.us/j/81611634303?pwd=TzlaMXQ1N3lFelJKNnFLck1SaGpGdz09
Meeting ID: 816 1163 4303
Passcode: 830196
---
PTA Virtual Listening Session
Thursday, October 5, 2023; 1:00pm ET
Zoom meeting link: https://apta-org.zoom.us/j/88570489447?pwd=bEhiS2JlMDdaNFp0V0NzRzlZbkZYdz09
Meeting ID: 885 7048 9447
Passcode: 489948
---
About CAPTE
CAPTE is an accrediting agency that is nationally recognized by the US Department of Education (USDE) and the Council for Higher Education Accreditation (CHEA). CAPTE grants specialized accreditation status to qualified entry-level education programs for physical therapists and physical therapist assistants. Accreditation is a process used in the US to assure the quality of the education that students receive. It is a voluntary, non-governmental, peer-review process that occurs on a regular basis. Learn more about CAPTE.
Thank You to Our 2023 Fall Symposium Sponsor, The Prometheus Group!