Cynthia Michelle Chiarello
PT
Physical Therapist (PT)
Member Since: 1977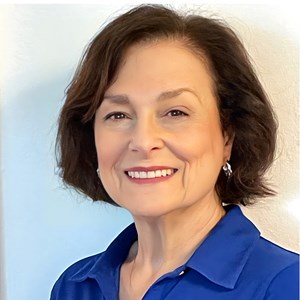 Professional Bio
Cynthia Chiarello is the Editor-in-Chief of the Journal of Women's & Pelvic Health Physical Therapy, the peer-reviewed publication of the Academy of Pelvic Health of the American Physical Therapy Association. She has several publications focusing on lumbopelvic pain and abdominal muscle function during pregnancy and postpartum. She is the recipient of awards and has authored book chapters on musculoskeletal spinal dysfunction and presented at many national and international conferences.

She received her Ph.D. in Pathokinesiology from New York University, an MS in Physical Therapy from Duke University and a BS in Biology and Psychology from the State University of New York at Fredonia. Dr Chiarello was a physical therapy clinician for 10 years followed by over 35 years as an academic where she mentored hundreds of student research projects at three universities. In the fall of 2020, she retired from Columbia University, Doctoral Program in Physical Therapy where she taught kinesiology,
biomechanics, and orthopedics.