Mark Your Calendar: Obstetric Physical Therapy Course Coming to Bangalore, India in January 2024
Date posted
August 29, 2023
The Academy of Pelvic Health Physical Therapy has a growing number of international partner members from several countries including India. As demand for the pelvic and obstetric health physical therapy profession grows across India, the Academy continues to engage with stakeholders in India to help support the growth of the profession, increase access to pelvic and obstetric healthcare, and identify opportunities for collaboration through education and other avenues. This page is dedicated to sharing updates about the Academy's efforts and collaborations in India.
Fundamental Topics of Pregnancy & Postpartum Physical Therapy
January 5-7, 2024
Bangalore, India
Registration will open soon! Sign up for our e-mail listserv so that you can receive an e-mail when we open registration!
Tentative Course Schedule:
Friday, January 5 (Day 1): 8:00 AM - 6:00 PM *check-in begins at 7:00 AM
Saturday, January 6 (Day 2): 8:00 AM - 6:00 PM
Sunday, January 7 (Day 3): 8:00 AM - 3:30 PM
Course Description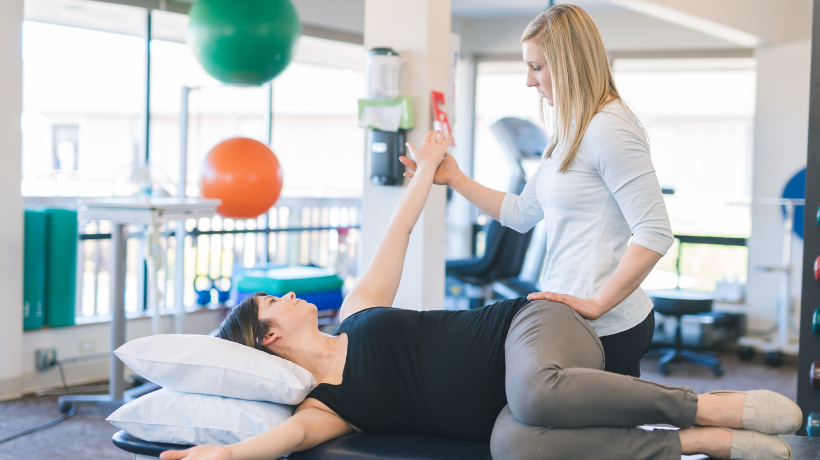 This 3-day intensive training course is composed of lectures and labs course will provide practical, evidence-based knowledge and skill in physical therapy evaluation and intervention with pregnant and postpartum patient. Instruction includes anatomical and physiologic changes in pregnancy; differential diagnosis in peripartum; pregnancy-specific changes in posture and gait; postpartum recovery and scar tissue assessment and intervention; modalities during pregnancy, biomechanical strategies; exercise and wellness in pregnancy and postpartum. Additionally, advanced clinical decision making with these populations is discussed. Join us in Bangalore for an educational 3-day weekend where you will meet our instructors and be able to network with other Physical Therapists who are interested in gaining skills and knowledge in obstetric physical therapy.
Open to: Physiotherapists / Physical Therapists based in India or nearby countries
Learning Objectives
Examination/Evaluation:
1. Describe the anatomic and physiologic changes related to pregnancy and postpartum and how they affect evaluation and intervention.
2. Perform an appropriate evaluation of a pregnant or postpartum patient with musculoskeletal dysfunction or pain.
3. Assess for diastasis rectus abdominis with objective measurement skills
Diagnosis/Prognosis:
1. Differentiate between musculoskeletal and medical diagnoses based on the subjective and objective evaluation of a pregnant or postpartum patient.
2. Differentiate between low back, pelvic girdle and hip pain/dysfunction.
3. Develop functional goals for musculoskeletal impairments in pregnancy and postpartum based on a systematic interview and examination of the patient.
Intervention:
1. Develop an evidence-based plan of care for physical therapy intervention of pregnant or postpartum patients with musculoskeletal impairments or dysfunction.
2. Perform selected manual therapy interventions for the treatment of pregnant and postpartum patients.
3. Prescribe an appropriate wellness exercise program for a variety of skill levels for a pregnant or postpartum client.
Additional Benefits
By registering for this course, attendees will receive one one-year FREE trial to the following benefits: