A History of the Journal of the Section on Women's Health
As we count down to the 40th anniversary of the Section on Women's Health in 2017, we are starting to share some of the rich history and memories of the organization's evolution and influence on women's and men's health physical therapy. Here, we asked outgoing journal editor-in-chief Nancy Donovan, Ph.D., PT to share her own journey over a dozen-plus years helming our publication.
By Nancy Donovan, Ph.D., PT, Editor-In-Chief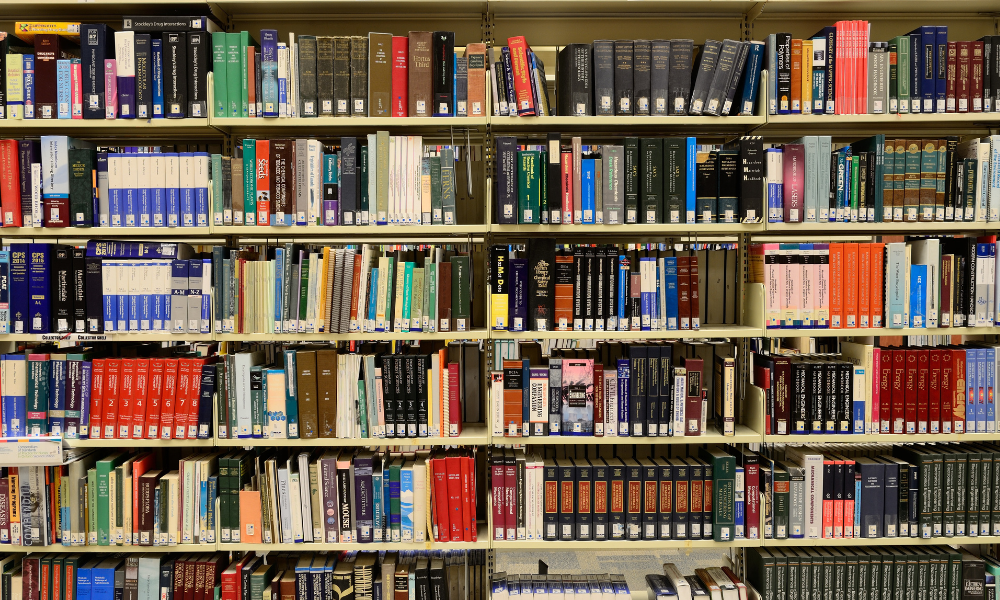 The earliest copy of the journal I could find from my collection is from 1997 when it was named Journal of the Section on Women's Health. For that issue, the guest editor was Jane Frahm, and the editorial staff included Elaine Pomerantz (Features) , Ann Dunbar (Clinical Practice), Andi Beth Mincer (Literature Review), Mary Delaney (Book Review), and Beth Shelly (Advertising).
At that time the journal was published by the Orthopedic Section, and content included a reprinted manuscript authored by Jane Frahm about the role of physical therapy in incontinence that had been originally published in Ostomy/Wound Management. A second entry was a case study by Susan Clarke about pelvic floor intervention for a patient sent to PT for work conditioning.
Dr. Patricia King was appointed journal editor in 1998 and remained until 2006. It was Dr. King that turned our journal into a credible peer-reviewed journal.
I was elected as the Section's director of research in 2000 and had the great fortune to work with Patricia in advancing the journal's mission. During that time we made excellent strides toward increasing the rigor of scientific peer-review.
Thoroughly committed to bridging the gap between clinician and researcher, we worked countless hours coaching authors to ensure their research was written in a way that was relevant to clinicians. With Patricia at the helm, the publication name changed to the Journal of Women's Health Physical Therapy, and its operations were professionalized by increasing the staff to a senior editor, associate editors, and a statistician.
In 2006 I began my tenure as editor-in-chief of the JWHPT with a commitment to continue providing SOWH members with information that had been subjected to review by individuals with knowledge of the scientific process. In the spring 2006 issue, I wrote, "When manuscripts are peer-reviewed according to rigorous standards, the discipline of Women's Health Physical Therapy stands to benefit from increased credibility from members of other medical professions. More importantly, our patients can be ensured that they are receiving care based not on guesswork, but care that includes interventions that have been shown to have the best chance of being effective."
The next director of research, Dr. Ann Marie Flores, and I continued the shared goal of advancing the quality of evidence-based information in the JWHPT in preparation for successful Medline Indexing – an arduous and time consuming task. The application for Medline Indexing is not a simple process. Several journal copies must be submitted for scrutiny of content by a team of experts.
I had the opportunity to meet with the secretary of the team that decides which journals have successfully met the rigorous standards. Approximately 100 journals apply each year; only 15% are successful. For those that are not, a two-year wait period is required before another application can be submitted.
The stewardship of Ann Marie was demonstrated in her careful development of a publishing contract with Lippincott, Williams & Wilkins, one of the nation's oldest and most experienced publishers of scientific journals in health care. This also allowed us to streamline journal management by taking advantage of the newest online technologies, thus allowing us to monitor the peer review process from submission to publication and enabling us to track its progress toward our strategic goals.
One of the best decisions I made was to invite Dr. Diane Borello-France to be senior editor of the journal. Dr. Borello-France's commitment to advancing the quality of information published in the journal has been exemplary and is demonstrated by the countless hours she spends to ensure that the review process results in well-supported, well-written manuscripts.
I also expanded the number of associate editors to include Dr. Karen Abraham and Dr. Elaine Wilder and our first international associate editor, Darija Scepanovic from Slovenia. In addition, we appointed a Ph.D. biostatistician, Dr. Wenting Wu of Mayo Clinic–Rochester, who shares an interest in women's health. The work the editorial staff has done for JWHPT also could not be accomplished without the volunteered hours from those who serve the membership as manuscript reviewers.
We continued to have support for the goals established by Diane and I and the associate editors from the next director of research, Secili DeStefano. She gave us academic freedom to continue our work of advancing the quality of the journal, acting not just as our liaison, but also as our champion on the Section's Board of Directors. Steadfast in her support of our vision, she trusted our professional judgements as we worked toward our shared goals.
With Secili's support, Diane and I met for a strategizing retreat at my home in Maine. Our collective energies have always been to work toward the goal of becoming Medline Indexed so that manuscripts would be available on the database PubMed. However, prior to the Combined Sections Meeting this year, Diane and I decided to resign from our longtime positions as senior editor and editor-in-chief of the JWHPT.
It is our greatest hope that any future leadership team for the journal will have the respect, trust, and support from the Board of Directors as they continue to work to produce an eminent and potentially Medline-indexed journal that will publish important, scientifically sound women's health physical therapy science.
Diane and I have been energized by the many positive comments we received from SOWH members each year regarding the progressive increase in the quality of the journal. Our red editing pens are now set aside, and we are taking breaths and looking forward to new adventures in each of our lives.
The license plate on my car is "Litenup." I think that is an excellent philosophy (even though the spelling is incorrect).
Author: Nancy Donovan, Ph.D., PT, is editor-in-chief of the Journal for Women's Health Physical Therapy until January 31, 2017.