Back to Products
Diastasis Rectus Abdominis and the Postpartum Core
On-Demand Courses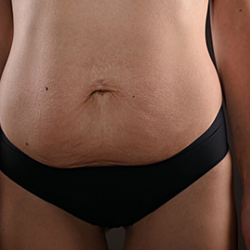 20.62 Contact Hours
This comprehensive course teaches participants to assess and manage diastasis rectus abdominis (DRA) and postpartum core dysfunction. Throughout the course, participants will learn a new definition for the core, the function of the core and intra-abdominal pressure mechanics as it pertains to the postpartum population.
This course also covers an in-depth discussion on the transversus abdominis muscle including anatomy, function, cueing and strengthening principles, as well as implications for those with DRA. Since our understanding of DRA continues to evolve with time, the course will provide an overview of past and present paradigms of DRA as well as provide insight into the possible future course of DRA management. As such, participants will learn a new framework that can be used to assess and manage DRA and postpartum core dysfunction. A full module in this course is dedicated towards exercise progressions for those with DRA and core muscle weakness. Another module thoroughly reviews exercise modifications for those with umbilical hernia and pelvic organ prolapse as these are common conditions in the postpartum population, as well as considerations for exercising post-abdominoplasty.
This course pools together current research and clinical experience to help participants develop a comprehensive understanding of DRA and the postpartum abdominal wall. It is intended for fitness and rehabilitation professionals who work with the postnatal population. Throughout the course, Munira will be discussing and demonstrating exercises used in her online program for people with diastasis called The InCORE Method.
Included
Lifetime access
8 training modules totaling 20 hours of content
Bonus lesson discussing the controversy of sit-ups on DRA
8 course cheat sheets and summary sheets
Ready-to-Use assessment form
Ready-to-Use exercise handouts for each exercise demonstrated in the course
Free graphics package of 32 diastasis-related images that can be used for webinars, workshops, social media posts, clinical education
Course Roadmap to help track progress through the course
In partnership with CIAO, Munira Hudani has received pre-approval for CECs in all 50 states!
Modules Overview
Module 1: Redefining the Core
Having a refined understanding of the core gives you an appreciation for the systems and structures that influence DRA and are influenced by DRA
In this module:
Discover the central mechanism for core stability
Understand the specific muscles involved in core stability (which might be different from what you initially thought)
Learn how the shape of the core can influence its function
1 lesson, 30 minutes
Module 2: Core Pressure
Understanding how intra-abdominal pressure is created allows us to navigate the various factors that increase or decrease pressure for the conservative management of DRA, prolapse, incontinence.
In this module:
Learn the relative contributions of each of the "inner core" muscles to IAP production
Discover an overlooked, yet critical factor in intra-abdominal pressure management, and how this factor directly impacts the function of the core
Develop an appreciation for the continuum of pressure that is constantly present within us. Learn which activities and positions produce the most pressure, which produce the least, and what the research says about some of the activities in between
3 lessons, 135 minutes total
Module 3: The Transversus Abdominis Explained
With a better understanding of the TA, you can enhance the effectiveness of your exercise programs designed to target this muscle.
In this module:
Discover 8 primary functions of the TA
Learn how to strengthen the TA and which cues have been shown in research to be effective in targeting the TA
Discover the importance of the TA's "the posterior slide" and how it can influence the position of the rectus abdominis and linea alba
Discover a new theory to explain how the gap closes
Learn how to use "doming" as a form of feedback to empower your clients, reduce fear, and make then feel less "broken"
7 lessons, 264 minutes total
Module 4: Core Synergies
In learning how all the abdominal muscles work in harmony with each other, you can maximize your clients' core rebuilding results by improving the strength and function of all the core muscles.
In this module:
Discover 11 core synergies pulled from research and how these synergies can be used to increase your clients' core strength
Learn what the research says about doing isolated pelvic floor and transversus abdominis exercises
Learn which core muscles might behave differently in your clients with DRA, incontinence and low back pain, and how effective our exercise programs are in changing this
2 lessons, 61 minutes total
Module 5: Diastasis Renamed and Reframed
By overhauling our understanding of DRA, we are able to advance our clients much faster through their DRA journey while simultaneously eliminating fear, improving hopefulness, and boosting their confidence.
In this module:
Unearth at least 14 compelling reasons why a new framework for DRA is warranted
Learn a new theoretical framework for managing DRA and the postpartum core so you can holistically help your clients towards their goals
Discover how gap size reduces through a comparison of different theories (some of which are unique to this course!)
2 lessons, 71 minutes total
Module 6: Comprehensive Core Evaluation
In going through this step-by-step core assessment, you can more clearly recognize what you're postpartum clients might need more help with so you can maximize results beyond the linea alba.
In this module:
Discover the "4-S" assessment of the core and learn how to use "LUMU" to assess the linea alba
Moving beyond the linea alba, learn how to thoroughly assess the strength and function of the transversus abdominis muscle, the rectus abdominis and the obliques
Learn to assess how much intra-abdominal pressure your client can handle and how to use this information to design exercise programs that challenge the core
5 lessons, 221 minutes total
Module 7: Core Rebuilding
By the end of this module, you will have a clear framework of exercises to use with your clients with DRA that bridges the gap from the most simple connection-style exercises to the most advanced forms of core strengthening!
In this module:
Learn how to lead your clients with DRA through the core strengthening process through a progression of load and challenge
Since engaging the trasnsversus abdominis muscle isn't enough to strengthen it, learn exactly how to strengthen this puzzling muscle
Discover a new, helpful checklist to help you determine if/when your client is ready for more
14 lessons, 384 minutes
Module 8: Exercise Modifications and Considerations
By developing an understanding of how to modify exercises in the presence of common post-natal conditions such as prolapse, hernia, overactive pelvic floors, you can comprehensively help your clients manage multiple conditions while simultaneously building up their cores.
In this module:
Learn how to modify your exercises for clients with prolapse and umbilical hernia
Learn tips for strengthening the abdominal wall in clients with overactive pelvic floors
Learn when surgery is an appropriate recommendation as we go over a thorough list of considerations to discuss with your clients
2 lessons, 71 minutes
Please check the course provider website or any updated information.
"Before taking the course, I struggled with progressing clients after the exercises got too hard but now I have more confidence. All of the research you put in this course was amazing. I learned why the supine position may not be the best place to start clients. I learned about types of doming and not to just stop the exercise when doming is present. I learned so much. Too much to type here for sure. I do not have any more fear progressing clients. I have the tools to explain why they need to progress. If they are ready no exercises are off the table and I love that as well. I really loved the course. I only have good things to say about it." - Alison C
"I work at a clinic that provides orthopedic and pelvic health services. When I was working with postnatal clients, I had difficulty knowing which positions to start with and to maximize linea alba tensioning. I struggled a lot with patients with very thin and lax linea albas who were not able to effectively transfer forces through their linea alba. It was frustrating, and I wasn't sure how else to help "manage" their doming. I always gave exercises first in supine since that is how I learned to do the DRA assessment, so I thought supine was a good starting point, but after taking this class, I'VE LEARNED SO MUCH MORE!! This course gave me very pivotal information to know where to start and progress abdominal strengthening for patients with a DRA. I've already implemented these concepts with my patients and I'm getting great results! I thought I knew a lot about treating DRA. But this class was very informative, I've listened to this course 2x already, every time I listen to it, I learn even more! Thank you so much for creating this course!" - Katrina W
"Before this course, I had a hard time with patients that had significant abdominal distension and creating enough tension for them to notice changes. I was frustrated with patients that seemed to be making progress, then would hit a plateau, and I had a hard time getting them beyond that plateau! I learned SO much! I think just the systematic assessment process and the deeper knowledge of the function of the abdominal muscles and fascia/connective tissue and how to retrain and train the ENTIRE abdominal wall! I feel like prior, I put too much focus on just the TA and lower level exercises, without incorporating the entire abdominal wall! I no longer will use just doming or the gap to monitor someone's ability to progress and I feel confident I can help patients that come in having fear about doming or what exercises "not" to do because I know that diastasis is much more than the gap or doing." - Kaitlin H.
"Prior to taking this course, I didn't know how to start exercises with clients as I was afraid to make their diastasis worse. This course is really the best course I have taken in women's health in general and DRA in specific... It is comprehensive and covers all the points that a professional needs to know to start a good rehab program for their clients. You are the best instructor ever I will be pleased to take more courses with you. Your explanation is clear and attractive to listen to." - Marwa A
"I have struggled with DRA clients in the past responding as well as I would have liked to treatment. I was successful in helping them to narrow the gap but the pregnant belly look was something that I wasn't getting the results I want and they deserve. This is also true of my own postnatal belly. I have learned a lot from this course about how I can change my approach to get better results. I have already seen an improvement in my own belly through testing the exercises. The course has made me understand that I have been under-challenging my clients in some ways and over-challenging them in other ways and not pacing the treatment correctly. Very clear and informative and I found the exercises section easy to follow." - Stephanie B
"Prior to the course, I struggled with finding the right exercises program - motivating people to exercise by themselves during the week - having a very detailed big picture on how to move on step by step and how to progress. The course gave me exceptional clarity and deep understanding of the postpartum core - how to start and how to build a program - the amazing, detailed explanation, research- based, of the 'core system'. Munira has the gift of teaching and it's not a common gift!" Chiara V
About the Instructor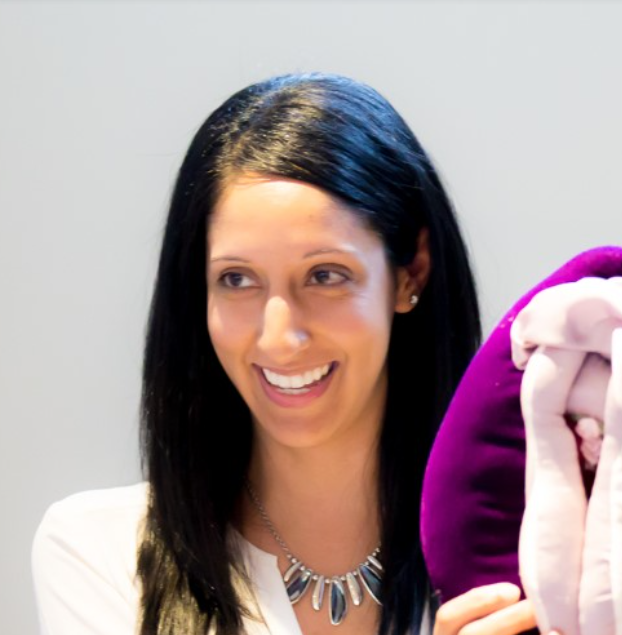 Munira Hudani obtained her Masters of Science in Physical Rehabilitation from the University of Toronto in 2009. In her thirteen years of experience as a clinician, she has devoted the bulk of her career to Women's Health. She was the Director of the Pelvic Health Program at Bosnar Centre for Health in Toronto, Canada, where she oversaw daily operations of the program and maintained a full caseload in pre- and post-natal care. Her caseload frequently includes women who travel great distances for her expertise in DRA.
Munira has presented to local obstetricians and gynecologists, urologists, family physicians, as well as midwifery groups regarding physiotherapy for the pelvic floor and core in the pre- and post-natal periods. In addition, Munira has taught DRA-focussed lectures for Pelvic Health Solutions which is Canada's leading educational body for pelvic health education and has presented her novel DRA concepts at national and international physiotherapy conferences.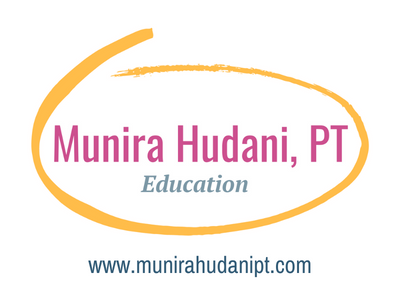 She provides ongoing mentorship to fitness and rehabilitation professionals seeking to advance their understanding of the condition and she frequently contributes to pelvic health and fitness programs founded by other leading experts on the topic of DRA. She is passionately committed to spreading DRA awareness by providing information that is up-to-date, evidence-based and reliable.
Registration
Members of the Academy of Pelvic Health Physical Therapy save 10% on this course. By clicking on "Purchase" you will be redirected to the Munira Hudani website to complete your purchase. This listing includes affiliate links and the Academy of Pelvic Health Physical Therapy earns a percentage of course sales.
Disclaimer: This course listing contains affiliate links. The Academy of Pelvic Health Physical Therapy may earn a commission from purchases made via affiliate links. This course may not be eligible for other APTA Pelvic Health-run discount promotions. By clicking below, you will be rerouted to the affiliate vendor's website to complete your purchase.
Price: $497
Contact
Learn More
Fill out the form below and we will contact you.
Success! Your contact request has been submitted, please allow 24 hrs for a response.