Melanie Carminati
PT
Physical Therapist (PT)
Member Since: 2022
219 5th Avenue Brooklyn, NY 11215-1222 United States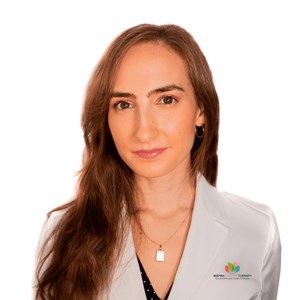 Professional Bio
Dr. Melanie Carminati, a highly specialized physical therapist, founded Inspira Physical Therapy in 2018. Inspira Physical Therapy focuses on Advanced Orthopedics and Pelvic Floor Physical Therapy, incorporating osteopathic manual therapy techniques and Pilates. With over 10 years of clinical experience, her goal is to deliver exceptional one-on-one care with a holistic approach for optimal results.

Dr. Carminati's qualifications include a Doctorate of Physical Therapy, expertise in Graston Technique, national Pilates certification, training from Herman & Wallace, and proficiency in Visceral Manipulation. She's also trauma-informed.

Her educational journey involves a Doctorate from Drexel University and continuous learning through institutions like The Barral Institute, Polestar Pilates, and Herman & Wallace.

Beginning with a background in Pilates and dance, Dr. Carminati interned at the Polestar Physical Therapy and Pilates Center, leading to the establishment of her practice in Brooklyn. She has also taught Anatomy and kinesiology at Fordham University and hosts workshops, lectures, and a podcast named Know & Do Better.

Addressing a range of diagnoses from chronic pain to hypermobility, Dr. Carminati provides comprehensive care. Additionally, her clinic offers Craniosacral Therapy in Brooklyn, NYC, focusing on gentle cranium touch.

In conclusion, Dr. Melanie Carminati's extensive expertise, compassionate care, and dedication to education make her a valuable professional in the field of physical therapy.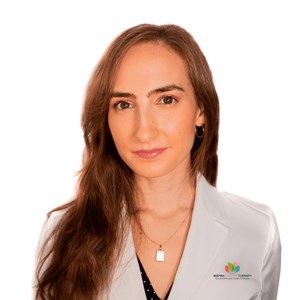 Practice/Company
Inspira Physical Therapy
PT Locator Website
Practice Description
Inspira Physical Therapy at 219 5th Avenue, Park Slope, Brooklyn NY provides Pelvic Floor Physical Therapy, Massage Therapy, and Pilates Equipment private lessons.
Pelvic Floor PT: Postpartum Rehabilitation, Post-Surgery Recovery, Endometriosis Specialists
Pilates Private Equipment Lessons
Advanced Orthopedics
Massage Therapy: Orthopedic, Prenatal, Craniosacral
Integrative Physical Therapy
Winback Tecartherapy
Craniosacral Therapy & Visceral Manipulation

We are out-of-network with all insurance providers, and Medicare is not accepted. For the first 10 visits or within 30 days of the first Physical Therapy treatment, patients do not need a prescription. After 10 visits or 30 days, whichever comes first, a prescription is required for physical therapy.
Specialties
Diastasis recti, Constipation, Male Pelvic Health, Orthopedics, Osteoporosis, Pelvic Pain, Pregnancy and PostPartum, Pregnancy/Postpartum, Sexual Health, Trauma, Urinary Incontinence, Bowel Incontinence
Type of Practice
Outpatient Clinic/Private Practice
Patient Population Focus
Women, Men, Transgender
Languages Spoken
English, Spanish
Office Hours
Hours: Mon-Thurs: 9-8PM Fri: 9-6PM Sat: 11-4PM