Become a Pelvic Health Physical Therapist (PT)
Date posted
November 10, 2023
A Path to Empowering Others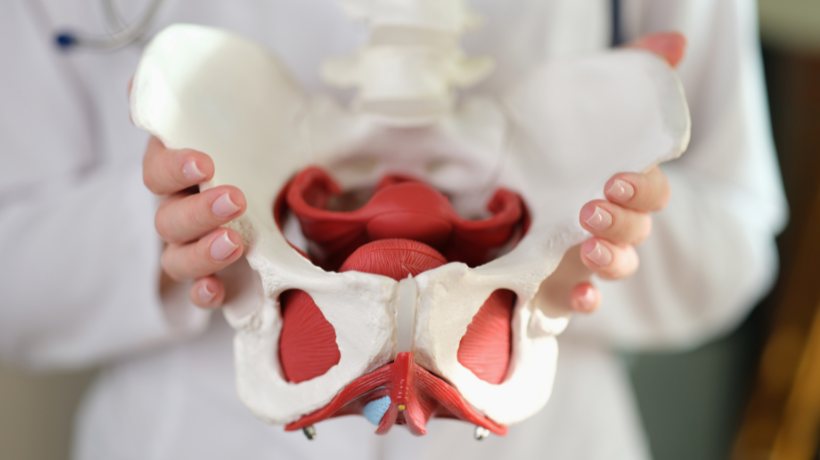 Introduction
Pelvic health issues are more common than you might think, affecting people of all ages and genders. Discussions around pelvic and abdominal health conditions such as urinary incontinence, pelvic pain, and pregnancy-related concerns are becoming increasingly common. Whether you are an experienced physical therapist looking to specialize in pelvic health or a student or early-professional contemplating a career in physical therapy with a focus on pelvic health, this article aims to provide valuable insights to help you embark on this rewarding career path. If you have a genuine passion for helping others and a keen interest in the specialized field of pelvic health within physical therapy, this post will serve as your comprehensive guide on how to become a pelvic health physical therapist.
Understand the Role of a Pelvic Health Physical Therapist
Before starting your journey, it's crucial to understand the role of a pelvic health physical therapist. Pelvic health physical therapists specialize in treating conditions related to the abdominopelvic region, which includes the pelvic floor muscles and organs. They work with patients to address issues such as incontinence, pelvic pain, sexual dysfunction, and more. Pelvic health physical therapists aim to improve their patient's quality of life through personalized treatment plans. If you are not sure whether this is the right specialty for you, consider connecting with an experienced physical therapist and/or an early-professional pelvic health physical therapist to get a deeper understanding of the day-to-day role of a pelvic health physical therapist. Many members of the Academy of Pelvic Health Physical Therapy can be found on LinkedIn or via PT Locator at www.aptapelvichealth.org/ptlocator.
Pursue an Undergraduate Degree
The first step to becoming a pelvic health physical therapist is obtaining an undergraduate degree. While not required, it helps to have a degree in a relevant field such as kinesiology, exercise science, or biology. A strong foundation in biology, anatomy, and physiology is helpful, as it provides the knowledge base required for graduate-level studies in physical therapy.
Earn a Doctor of Physical Therapy (DPT) Degree
In 2023, the entry-level for new physical therapists is a Doctor of Physical Therapy (DPT) degree. The DPT program typically take three years to complete and provides in-depth training in various areas of physical therapy. While in school, you'll gain valuable clinical experience working with patients under the guidance of experienced faculty. Explore all accredited DPT programs. In addition, you may also pursue student rotations in a pelvic health setting. Explore student clinical rotation opportunities.
Licensure
To practice as a physical therapist, you must obtain a state license. Each state has its own licensing requirements, so make sure to check the specific regulations in your area. Click here to learn more about your state's requirements: Federation of State Boards of Physical Therapy
Gain Clinical Experience
After earning your DPT degree, it's important to gain experience as a general physical therapist. Working in this capacity allows you to develop foundational skills in patient assessment, diagnosis, and treatment planning. You can explore opportunities in hospitals, rehabilitation centers, or private practices to build your expertise. Additionally, you may pursue a residency program where you can pursue a specialty in women's health and/or pelvic health topics. Explore residency programs.
Choose a Specialization in Pelvic Health
To become a pelvic health physical therapist, you'll need to specialize in this field. This usually involves additional coursework and hands-on training in abdominopelvic health assessment and treatment techniques. Look for post-graduate programs and continuing education courses that focus on pelvic health and are accredited by professional organizations such as the Academy of Pelvic Health Physical Therapy.
Obtain Certification to Demonstrate Your Specialized Expertise
Certification can greatly enhance your credibility and career prospects as a pelvic health physical therapist. The American Physical Therapy Association offers a certification in women's health physical therapy through the American Board of Physical Therapist Specialties (ABPTS). Earning this certification demonstrates your expertise in the field. The Academy of Pelvic Health Physical Therapy offers two primary certification tracks:
Networking and Continued Education
Joining national professional organizations such as the Academy of Pelvic Health Physical Therapy, a component of the American Physical Therapy Association, and networking with fellow pelvic health physical therapists can help you stay updated with the latest research, techniques, and industry trends. Continuing education is essential in the physical therapy profession, so be prepared to invest in ongoing learning to provide the best care to your patients. To maintain your PT license, your state may require a minimum number of CEUs (Continuing Education Units) every one to two years. The Academy of Pelvic Health Physical Therapy offers many opportunities to obtain continuing education including 130+ continuing education courses year-round, 30+ self-paced courses, and annual events such as conferences, symposiums, and pop-up webinars.
Become a Leader and Promote the Profession
Volunteering for a professional association in the field of abdominal and pelvic health physical therapy is not just an opportunity to further your career; it's also a chance to give back to the community and help advance the profession. By actively participating in a professional association such as the Academy of Pelvic Health Physical Therapy, you contribute to the collective voice of pelvic health physical therapists and physical therapist assistants, working towards greater awareness of and resources for the field. This collective effort is essential for advocating for improved patient care, expanded research opportunities, and enhanced professional development. Your dedication to volunteering can lead to positive changes in the profession, ultimately benefiting both practitioners and the patients they serve. Together, as a community, we can continuously advance and strive for better patient outcomes and a healthier society.
Becoming a pelvic health physical therapist is a rewarding journey that involves dedication, education, and ongoing professional development. Your journey will allow you to meet clinicians, researchers, and leaders in abdominal and pelvic health. Your expertise will empower you to make a significant difference in the lives of those struggling with pelvic health issues. By following these steps, you can embark on a fulfilling career path as a specialist in this crucial and growing field of physical therapy.